Where to eat the best rice in the Costa Dorada
There's a place for the rice in the lands of Catalonia, and it is called Delta del Ebre, located at the south of the Costa Dorada. Here many varieties of rice are grown, famous for its quality around the world. That is why in the Costa Dorada, you can bet we know how to cook paellas and other types of rice. So we are glad to reveal you a few secrets: where to eat the best rice in the Costa Dorada without being charged too much.
Where to eat the best rice in the Costa Dorada in Cambrils
El Pósito
Plaça Mossèn Joan Batalla, 3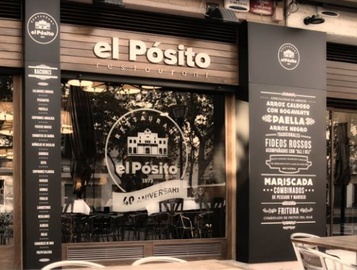 Great value for money, with only fresh products, from sea to table, and a touch for exceptional paellas. Everybody leaves the restaurant happy, so this might mean something!
Arrosseria Casa Port
Calle San Pedro
This restaurant you can eat one of the best rice in the Costa Dorada. It is tucked away in an alley, is of those restaurants which you would never know unless you are taken there by a good friend. This family run rice restaurant, cook their food with love and have a hand with rice. So do not hesitate and make them a visit during your stay in the Costa Dorada.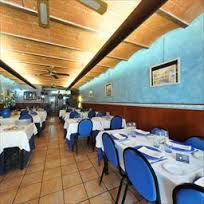 L'Ametlla de Mar
El Pescador
Cala Joanet, 6
This family run restaurante, in front of a beautiful cove, where quality, good service and of course, the taste for rice are served. A great value for money will leave you very satisfied!
Miami Platja
Rias Baixas
Avinguda de Maria Cristina, 5, 43892 Miami Platja Mont-Roig del Camp
Start with a seafood dish or Galician style octopus to follow with a lobster paella. The owners, Javi and Karina will make you feel at home.
L'Hospitalet de l'Infant
Arrosseria Bon Gust
Port Esportiu | Local 15
It is a familiar place, do not expect great luxury, but man, the food does taste like glory. As for rice dishes, cooked at grandma's old style, honoring the name (translated as good taste), they do know how to cook them. Great value for money!
If you prefer to take a trip to the Ebre Delta (about 20-30 min. driving from L'Hospitalet de l'Infant and 15 from l'Ametlla de Mar), you can find numerous restaurants specializing in rice. Here a couple of them:
La Tancada
Access by the road Sant Carlos de la Rápita – Salines.
G.P.S. N 40º 38′ 45.08″ / E 0º 43′ 04.00"
This family run camping is increasingly famous for the exceptional quality of the food served in their restaurant in the middle of the Ebre Delta. If you get there, don't miss their lobster rice, black rice paella or this octopus rice! A secret: their deserts are so yummy.
Racó del Riu
Av. de l'Ebre, 162
43877 Sant Jaume d'Enveja
This restaurant beside the Ebre river is probably the most renowned in therm of rices dishes of the Ebre Delta, and the truth is that it is a well-deserved reputation. They cook all kinds of paellas, from rice with foie gras and duck, sea urchin and octopus or lobster rice. Such a pleasure for the senses. For sure, many will tell you that it's here you can eat the best rice in the Costa Dorada.