14 tips for PortAventura, recommendations, advice, prices and much more!!!
Today we would like to share with you a PortAventura help guide to avoid mistakes that we've made before so that you and your family can enjoy the park to the fullest. We'll provide tips and information about the rides, prices and timetables so that you have a general idea of what to do and how, before entering.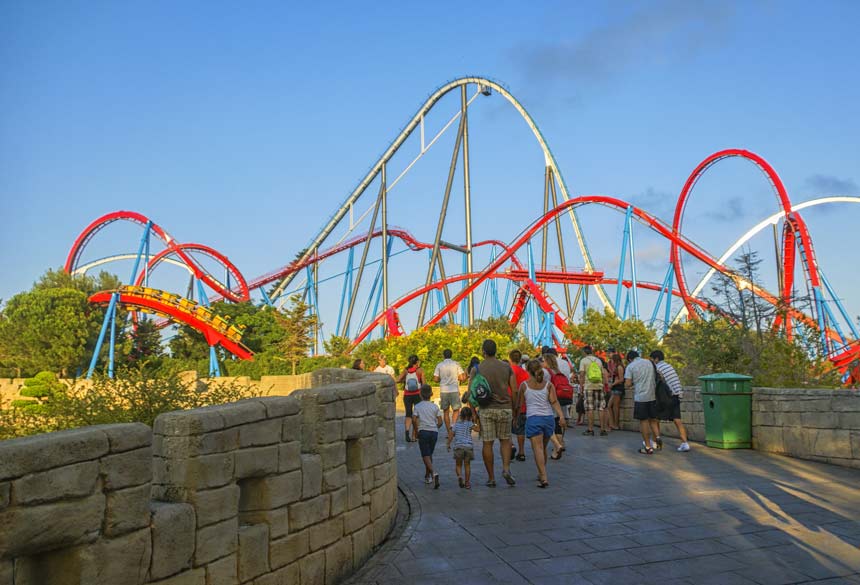 PortAventura, tips and advise
1- Studying the route a little bit is important before going into the Park, see which performances you'd like to watch, as well as their timetables and the rides you want to go on to plan your day. Depending on the season of year, the Park can get really crowded. A good preparation can prevent you from waiting in long lines and it will help you enjoy more of the Park. We advise you to check the Park map a few days before the trip, to choose the rides and shows you want to see in order to plan your day along with the Park schedules.
2 – Buy the ticket before online or at any point of sale, depending on the time of year you could save a lot of time in lines.
Here are entrance fees:
1 adult day pass 11 to 59 years of age- 47€
1 junior day pass 4-10 years of age- 40€
1 senior day pass 60 years if age and over- 40€
If you come by car, parking price- 10€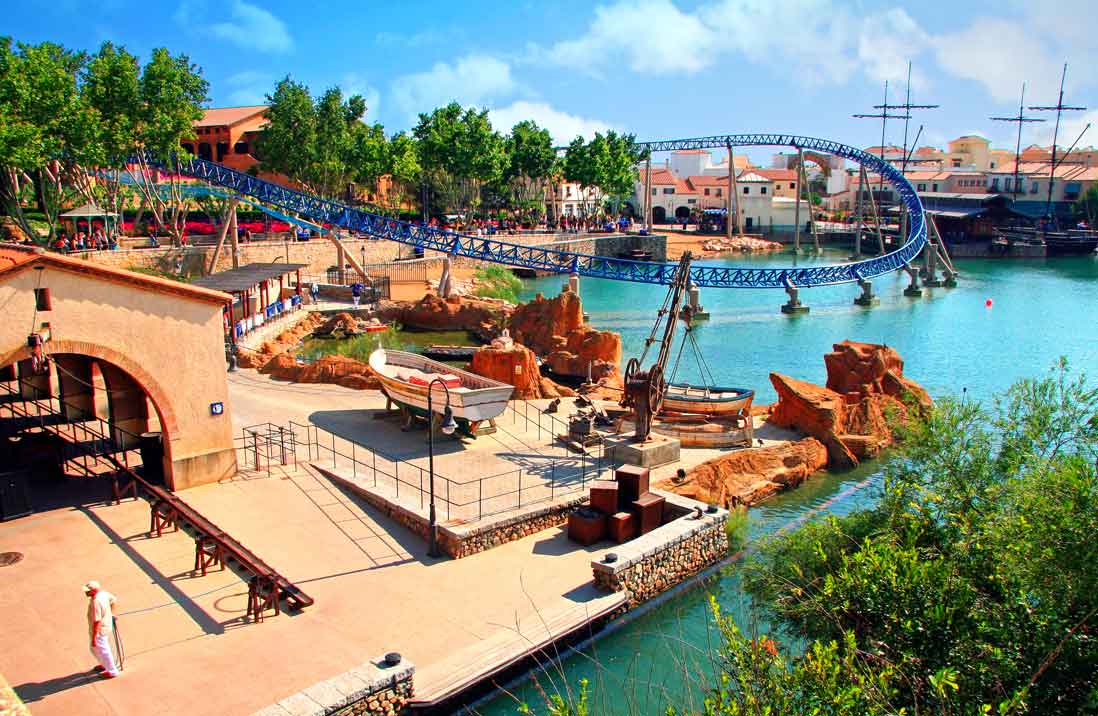 3- Express Bracelet:
For those who can afford it, there is a bracelet called "express" to avoid long queues up to the rides. There are different types of bracelets, but prices range from 25 € to 51 €. If you can afford it, do not hesitate, you'll appreciate it, above all in the high season when there can be up to 1 hour of waiting for any given ride.
4- Schedule:
The Park opens its doors at 10am and closes at 12 midnight on summer evenings after the fireworks show. Although the Park officially opens at 10 am, the main doors do so at 9:30 am and access to the you are allowed to access the Mediterranean area, where you can have breakfast or overtake some purchases while waiting for the rest of the Park to open.
Note that Costa Caribe Aquatic Park is open from mid May until September.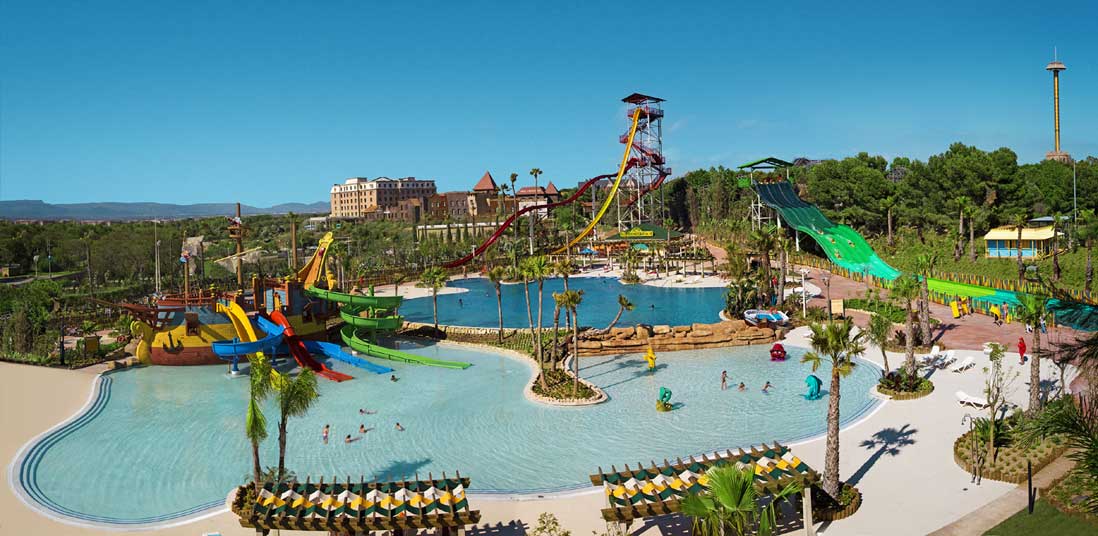 5- Better to go 2 days instead of 1. Actually, only 1 day is a bit tight, you have to be quite prepared and go directly to the rides and shows you want to see, to get the most of your time. On the other hand, 2 days gives you the perfect amount of time to enjoy and watch all the shows and to go on almost all major rides.
2 day pass adults- 56€
2 day pass senior 48€
2 day pass junior 48€
6- When to go:
The best time is in high season. And you ask, "High Season? That's when there are the most people?" Well yes, I'm saying that high season is the best time to go but that doesn't mean August. Avoid August as much as you can but June, July and September are great months to go, when the weather is better, when all of the rides are at full capacity and when you will truly enjoy more.
Try to avoid holidays like Halloween, long weekends, weekends and local holidays because there are a lot of people. I would recommend going on weekdays.
7- Use the estimated waiting time signs for the rides. There are signs that indicate the estimated waiting time for the most popular rides. It's a good guide to know which rides to go to and avoid a long wait.
8- Minimum height: If you have some children who are shorter than 1,40cm (4.6 ft) high you should know that there is a minimum height restriction on a lot of rides and they won't be able to get on.  It is a bit frustrating to see your child or a companion be rejected again and again because of their height, so make sure before you go you have that restriction in mind. Luckily, since 2012, there is the new Sesame Street Adventure thematic area especially designed for children where they can have a good time.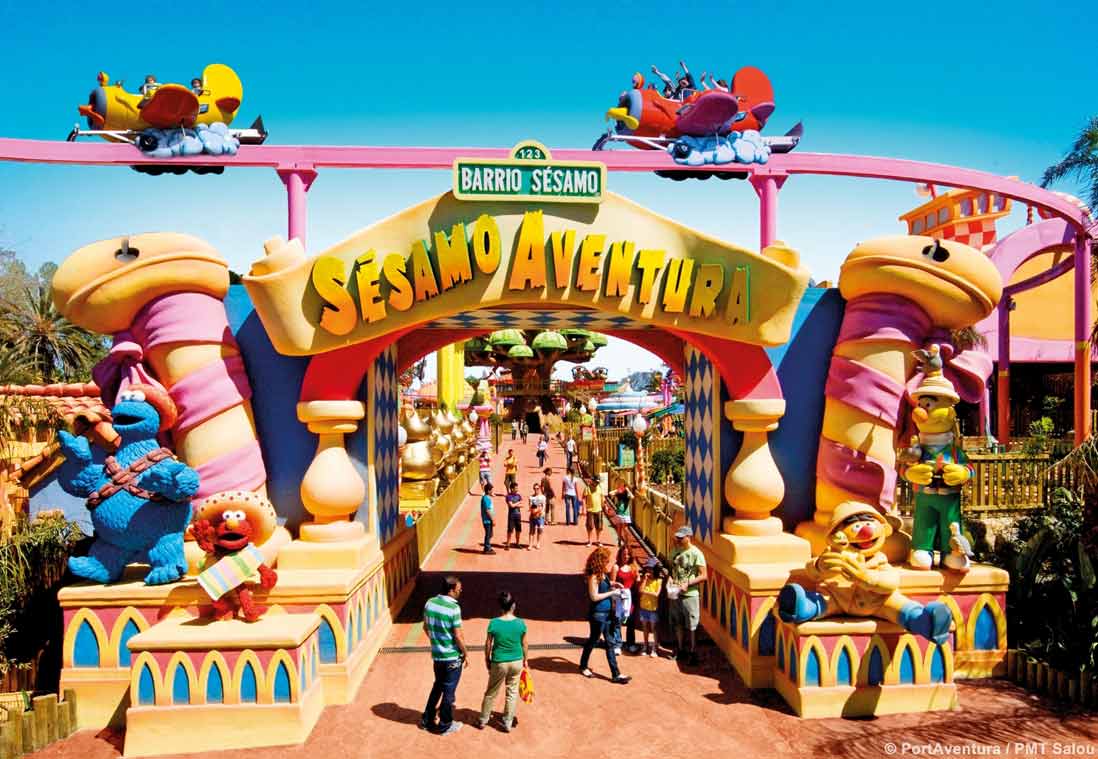 9- Try to go during the week.
There are always people at PortAventura, but the weekends are especially boisterous with long and endless queues. Long weekends or local holidays also tend to have a mass influx, so I recommend not going these days.
10- Rides not to miss in PortAventura: the most intense and high voltage rides for adrenaline thrill seekers are: Dragon Khan, Furios Baco, Hurricane Condor and of course Shambhala. And if you want to multiply the feeling, if possible, try going in the front seats where the sensation even stronger.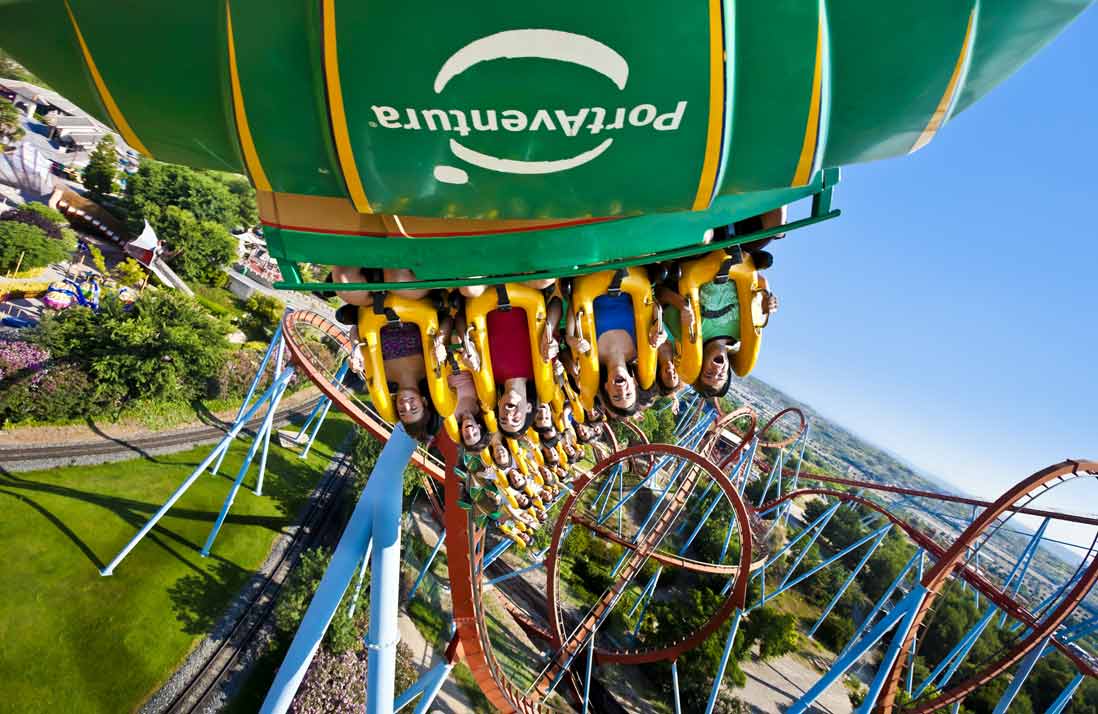 11- Recommended rides but not an absolute must are Crazy Barrels, Gran Caños, Tren de mina and Serpiente Emplumada.
12- Arrive beforehand: Get to the show venues at least ½ an hour before so as to avoid long lines. The shows tend to be quite full.
13- Less people in the afternoon: Leave the most popular rides for the afternoon when there tends to be less people in PortAventura
14- Aventura Party: Around 11:30pm go to the Mediterranean area as the Aventura Party (Fiesta Aventura) closes the Park with spectacular fireworks show over the lake and many people attend, so that's why I recommend getting there ½ an hour before.
We hope these recommendations are helpful and that you enjoy your time at the Park to the fullest!
If you liked this post, you may also be interested in…